Amount this group donated so far: 1980 Points (with more to come....)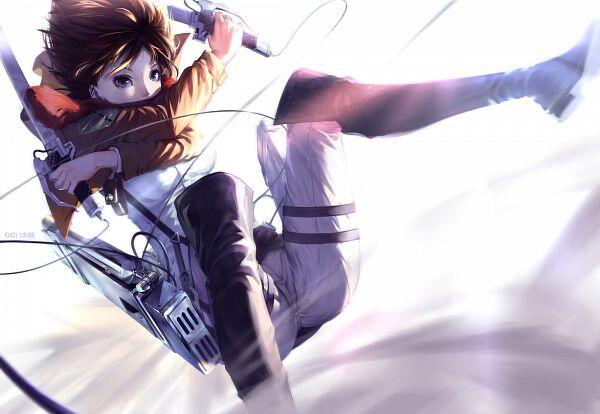 Fan Art Contest "Shingeki No Kyojin"
This will be our first "Fan art contest" here at Otaku University i know you guys been asking for it for a long time now so i hope this will please ya. You'll have to make fan art of the hottest on going anime "Shingeki No Kyojin", you're free to use either traditional or digital media you can even mix them if you like. The deadline is till October 30, so you guys got about two weeks on you to finish your entry and upload it. Remeber to mark your artwork with "Otaku University Contest" or else it might be removed! I wish everyone good luck and if you got any questions feel free to ask below in the comments.
Secret Project
Comming soon stay tuned....
New Adoptable Folder
For only 10 points per character you'll be able to add your adopts to this folder, see it as the merchanting corner of Otaku University where you can buy and sell your creations to the other members of the group.
Otaku University Mascot
About two months ago i requested Mireielle to make a mascot for our group, she accepted the challange and today we'll reveal it for the first time to you. Here you can see the results
mireielle.deviantart.com/art/O…
we still havn't figured out any names for them so if you got any suggestions please comment below. Please cheack out Mireielle's gallery it's filled with so many beautiful artworks and her creative style makes her one of a kind on here on deviantArt.
Looking For New Staff Members
Yeashhhhh we want to expand out support team once again and we're looking for three helpful/positive... people to join us. If you're intrested please send us a note and write a little bit about yourself also why you want to be a staff of Otaku University.
Art Contest(Banner) Winners
Our banner contest have just reached its end, and we have finally decided two banners that we'll be using in the group first one is
mireielle.deviantart.com/art/O…
by our Co-founder Mireielle and the other one
princebardon.deviantart.com/ar…
which was made by the same guy that made our official logo "Princebardon" congratz to you guys you'll be rewarded 100 points each.
Members of the month(August)
Our first "Members of the month" *drum rolls* goes to.... "Usagipyon19", :"Tsubakgirl101" and "Ramwoc87" congratz you guys!
Get Fast Points #1: by mentioning Otaku University in your journal using text and our icon, when you're done comment below with the link to the journal and we'll reward you with 2 points + Llama from Otaku University.

Get Fast Points #2: for each of your friend that join Otaku University. Comment below with their name/names and we'll send you 1 point for each person.

Get Fast Points #3: by sending us your suggestions on how we can improve Otaku University, for each idea of yours that will come to use we'll reward you 25 points.

Get Fast Points #4: Try and catch our daily Kiribans, there will be a kiriban after every 500 page views starting from 95,000, good luck guys!